About US
We are CAMAS
CAMAS South Africa is a subsidiary of CAMAS Group. It is a partnership between a South African Aviation Logistics Company PSS Aviation and a French organization dedicated to airport and aviation training solutions CAMAS Training.
CAMAS – SA is fully accredited by South African Civil Aviation Authority ATO. With the ATO Number SACAA/DG/0054
CAMAS – SA is TETA accredited Organization with TETA Number TETA18-1002
CAMAS SOUTH AFRICA is also an IATA Accredited School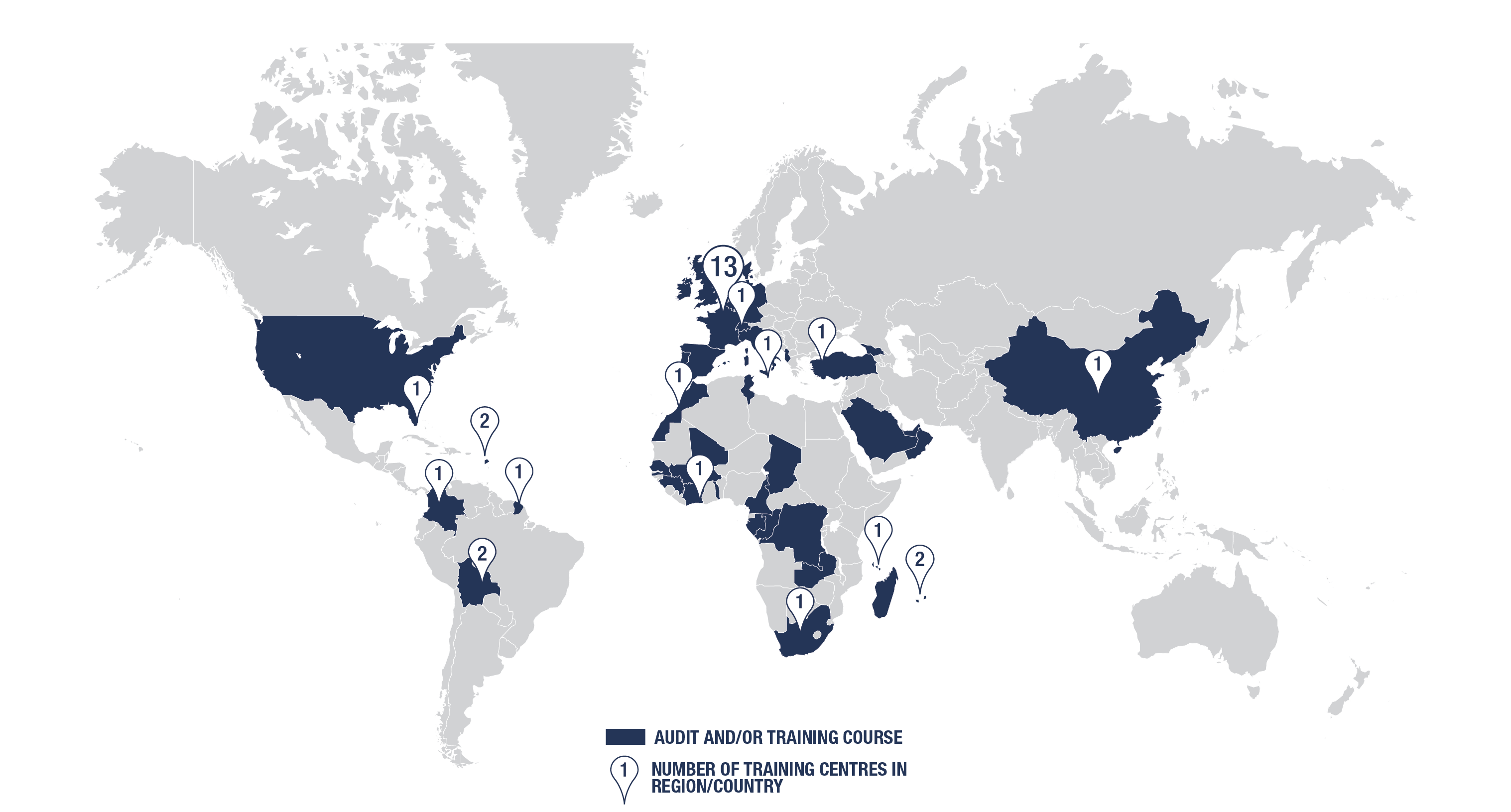 Thanks to its unique range of training courses, CAMAS has delivered training sessions in a great number of countries with a physical presence.
The growing demand as well as the requirements from our clients
CAMAS IN SHORT
30 training centres worldwide
30,000 people trained every year
3,000 people hired for our partners
+300 trainers
Certified IATA, ICAO, French Civil Aviation, SGS
Top Performing IATA Authorized Training School since 2012
E-Learning solutions to train your employees
Video-learning for more flexibility
An international network of partners in: South Africa, Burkina Faso, Canada, China, Congo, Denmark, Georgia, Germany, Guinea, French Guyana, Ireland, Italia, Ivory Coast, Kuweit, Mali, Mauritius, Morocco, the Netherlands, Portugal, Russia, Spain, Sultanate of Oman, Tunisia, Turkey, UAE, the USA.